proposal
How will China View the Biden Administration?
Bonji Ohara
Senior Fellow, Sasakawa Peace Foundation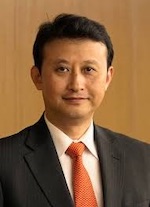 Introduction
China is closely analyzing Biden's staff nominations and the political ideology of the nominated staff. As a result, the Chinese media tends to support the new Biden administration. This suggests that China hopes that the Biden administration will change the Trump administration's hard-line policy toward China and avoid conflict with China, thereby building a cooperative bilateral relationship.
However, the US transition of power is now in a state of confusion, and the Biden administration's policy priorities have not yet been clarified. This means that the current situation does not necessarily allow China to expect that the Biden administration will change US China policy. Besides, the new administration will prioritize domestic issues, and it will take some time before it will decide US foreign and China policies. China's policy options toward the United States are broad at this moment. It is, therefore, not constructive to discuss China's specific US policy at this stage. We should rather analyze China's assessment of the Biden administration and the direction of its US policy.
Through an analysis of the statements of Chinese leaders and some Chinese research papers, this article aims to understand how China analyzes the Biden administration and to also consider the direction of its US policy.
1. A New Version of the New US-China Great Power Relationship Sought by China
Being subject to economic and military pressures, China even had its values and ideology perceived by the Trump administration as a cause of confrontation. It is, therefore, quite natural that it welcomes the change of the US administration. China will want to return to the US-China relationship that Obama's America tried to build. The avoidance of conflict with the United States is currently China's diplomatic and security priority.
Such a desire by China is symbolized by a cable that President Xi Jinping sent to Biden on November 25, 2020, to congratulate him on his victory in the recent presidential election. The congratulatory cable seems to be intended to convey President Xi Jinping's message that China is looking forward to building a new version of the "New US-China Great Power Relationship," to which former President Hu Jintao and he called for consideration in the Obama administration. In comparing the congratulatory message with the content of the "New US-China Great Power Relationship" previously proposed to President Obama, their similarities are evident.
The expressions in Xi's congratulatory cable
"Promoting the healthy and stable development of Sino-US relations is not only in the fundamental interests of the two peoples but also a common expectation of the international community. We hope that both sides will uphold the spirit of non-conflict and non-confrontation, mutual respect and win-win cooperation; focus on cooperation; manage differences; promote the healthy and stable development of Sino-US relations, and join hands with other countries and the international community to advance the noble cause of world peace and development." 1
The New US-China Great Power Relationship proposed to President Obama
The New US-China Great Power Relationship emphasized by Xi Jinping was raised during his meeting with President Obama in Palm Springs, California, in June 2013. On that occasion, Xi used three key phrases to elaborate on the content of the New US-China Great Power Relationship. "First, non-conflict and non-confrontation. That is, we should objectively and rationally view each other's strategic intentions, insist on being partners, not adversaries; and properly handle conflicts and disagreements through dialogue and cooperation, not confrontation and conflict. Second, mutual respect. It means respecting the social systems and development paths chosen by each other, respecting each other's core interests and major concerns, seeking common ground while reserving differences, accommodating mutual understanding, and making progress together. Third, win-win cooperation. It is to abandon zero-sum thinking, to take into account the interests of the other party in the pursuit of their own interests, to promote common development in the pursuit of their own development, and to continuously deepen the pattern of convergence of interests." 2
The order of the three key phrases associated with the New US-China Great Power Relationship indicates their priorities for the CCP. For China, the primary challenge is to avoid any conflict with the United States and then to ensure that the United States does not meddle in China's domestic issues, such as human rights in Hong Kong and the Xinjiang Uyghur Autonomous Region. With these as prerequisites, both countries can cooperate to their own respective benefit.
Compared to 2013, when President Xi Jinping began calling on the Obama administration to build the New US-China Great Power Relationship, China's economic and military influence has further improved while its behavior in the international community has become more assertive. A new version of the New US-China Great Power Relationship that President Xi Jinping is now seeking to build with the Biden administration is likely to be one where China will more strongly make assertions and demands. Incidentally, President Xi Jinping has not yet used the term "New US-China Great Power Relationship." Attention will focus on whether China coins in the future a new phrase to define the US-China relationship.
The reason why President Xi Jinping took a while before sending a congratulatory message to Biden may be that he was busy assessing the Biden administration in terms of its staff as well as other factors during that period. Analyses that President Xi Jinping and the CCP Central Committee seem to have consulted for their assessment may come from the following articles.
2. Analyses by Chinese Researchers
(1) Wu Zhifeng, Researcher, the China Development Bank Research Institute 3
(1-1) The adjustment of foreign and China policies is the second priority for the Biden administration. Its outline will not become clear until after next fall (2021) or perhaps even later.
(a) The Biden administration's primary response after taking office is to address domestic problems.
(b) There is a need for a massive mobilization to deal with the COVID-19 outbreak.
(c) Tax and health care policies will undergo a major shift from those under the Trump administration.
(1-2) Given Biden's background and experience in the Senate, he will not adopt a destructive policy toward China as did President Trump.
Mr. Biden is a man of ideals, motivation, resilience, and perseverance, who will operate his administration assertively, committed to the values of traditional liberalism as opposed to crass realism.
(1-3) Compared to the hysterical hawks like Bannon, Pompeo, and Navarro in the Trump administration, Biden's China team will be more rational and diverse. Some of its members are the old team from the Obama era, and worked with Biden for many years.
(a) Blinken: "I think it unrealistic and ultimately counterproductive to try to decouple China completely, as some have suggested."
(b) Sullivan: "Cold War thinking will cost the United States long-term competitiveness, while that the engagement policy would fundamentally change China has been proven wrong, there is a similar risk of thinking that a shift to the competition will achieve what the engagement policy has failed to accomplish, or even force China to surrender or collapse."
(c) Rice, Blinken, Sullivan, and more than 100 former officials and academics issued a statement calling for US cooperation with China in dealing with COVID-19.
(d) Biden: "Russia is the greatest threat to the United States, and China is its greatest competitor."
(1-4) Now that there is a bipartisan and congressional consensus on US policy toward China, it is unrealistic to expect Biden to reject Trump's China policy in its entirety after taking office, and it is impossible to return to the past of four years ago.
Based on the above, Wu Zhifeng believes that the following changes will occur in US policy toward policy.
The first change is a shift from hard to soft. Pompeo now upholds a dichotomous hard-line stance, which leads to the risk of a direct move from dialogue to decoupling between China and the United States. The Biden administration will still see China as its biggest competitor to contain. On the other hand, it will restart values diplomacy with significant adjustments in approach and methods. The situation of direct confrontation will soften.
The second change is a shift from soft to hard. The Biden administration will gradually return to international organizations from which it has withdrawn, enhance its leadership there, repair alliances damaged by the Trump administration, and form a new net of siege against China. As for economic and trade relations, the Biden administration will probably return to the TPP and reach an agreement on RCEP with the help of its allies such as Japan, Australia, and South Korea. At the same time, it will restart the TTIP with European countries to jointly increase pressure on China from both the trans-Pacific TPP and the trans-Atlantic TTIP. Thus, the United States will achieve the goals of the global economic and trade partnership. On the political, diplomatic, and security front, the Biden administration will restart the Obama administration's "return to the Asia-Pacific" strategy. It will not just resume it but will also include the "Indo-Pacific strategy" already promoted by the Trump administration. It will also emphasize the role of Japan, Australia, India, and other allies, calling on ASEAN countries to more systematically exert geopolitical pressure on China. The NATO system in the Asia-Pacific is still likely to continue to advance.
The third change is the resumption of cooperation. Biden's China policy team will not advocate a cold war or full-scale confrontation, in the belief that this will not only fail to achieve results but will also harm US competitiveness. On global issues such as climate change, counter-terrorism, and anti-epidemic measures, Biden is sharply different from the Trump administration. China and the United States not only share interests but also ideas in these areas. Consequently, the Biden administration will return to the Paris Agreement and to the WHO and will cooperate with China to deal with regional security issues such as Iran and North Korea. And on education and humanities exchanges, the Biden team believes that attracting global talent and promoting education and humanities exchanges will increase US competitiveness. Blocked exchanges between China and the United States will gradually resume.
The fourth change is the continuation of the US-China trade war. Bilateral efforts over a long period will be necessary to resolve US-China trade and technology competition. Will the tariffs imposed by the Trump administration be removed? Will the first stage agreement already reached be implemented? Will restrictions on Huawei's chip imports be lifted? These specific questions will not be answered quickly. The reason for this is that these are not the most pressing issues that the Biden team needs to face at the moment. Many of Trump's policies are laws passed by Congress, and even if the Biden team wants to change them, they need to go through systematic review and procedures. And some measures Trump has taken have already achieved real benefits, and no one is likely to give up their vested interests. Therefore, the uncertainty of policy adjustment in the areas of trade and technology wars is highest. However, the Biden administration will be more inclined to be attentive to market or global reactions and will cancel its policies if the US business and technology companies appeal strongly.
The Biden administration will make significant adjustments to its China policy, following the views of its China team. In a year or so, China will have a chance to achieve some predominance, if it can take proactive action based on a timely and in-depth study and understanding of the changing views of Biden's China team.
(2) Wu Xinbo (Professor and Dean, Institute of International Studies, and Director at the Center for American Studies, Fudan University) 4
(2-1) The Biden team has articulated its governing priorities: controlling COVID-19, economic recovery, addressing climate change, and improving race relations, with top priority given to COVID-19 control and to economic recovery. But the most optimistic estimate is that it will take at least six months to control COVID-19, and economic recovery will depend largely on how well the epidemic comes under control.
(2-2) The Biden administration will actively develop and implement US industrial policy and increase investment and R&D in, among other areas, energy, biotechnology, advanced materials, and artificial intelligence to ensure the future competitiveness of the United States. Improving America's antiquated and decrepit infrastructure is also a top priority. The Biden administration will need to invest massive human, financial, and political resources to that end.
(2-3) The Biden administration will face unprecedented internal and external constraints in advancing its governing agenda. Internally, Trump's "residual power" after leaving office and the Republican Party's influence in the Senate cannot be underestimated. Externally, in the four years of the Trump administration, US reputation and credibility in the international community have been hit hard as never before.
The trend of "de-centering" the United States is accelerating. Europe is more determined to seek "strategic autonomy." East Asian cooperation is accelerating. Asia-Europe cooperation is moving forward. Many countries now consider it imperative to reduce and abolish dependence on the US dollar and the US dollar payment system.
Meanwhile, China has withstood the unprecedented attack on China launched by the Trump administration, effectively contained COVID-19, and successfully recovered its economy. She is actively building a new "double-cycle" development model. Compared to four years ago, China is stronger and more confident, and its development momentum is more promising.
According to Professor Wu Xinbo, Biden's China policy will face constraints due to several important factors: Firstly, the damage left by the Trump administration, because it launched a comprehensive and lasting strategic competition with China. Secondly, over the past four years, a domestic consensus was formed among Americans toward China that it is "politically correct" for the United States to pursue a hard-line policy toward China. Thirdly, since there are divergent views on a policy toward China in the Biden team, it is not easy to form a consensus.
Professor Wu also argues that there are two significant perceptions in Biden's governing philosophy: First, it is imperative to deal with COVID-19 and the damaged economy, rather than intensifying competition with China, and second, as far as the US-China competition is concerned, the key priority is for the United States to improve its competitiveness, rather than defeating China at all costs. This may mean that Biden's anxiety about China is not as keen as the Trump administration's. But to recalibrate China's place in US foreign strategy and accurately define the nature of the US-China relationship, a major policy debate and strong political leadership will be essential.
Professor Wu predicts that the Biden administration will have three choices in its China policy: 1) to clean up the mess left by Trump and put forward a new vision and agenda for US policy toward China; 2) to broadly follow the same line, with some adjustments within the framework of the China policy created by Trump, and 3) to develop pragmatic cooperation with China in such areas as fighting against COVID-19, a response to climate change, the Iranian nuclear issue, and the North Korean nuclear issue, thereby accumulating positive momentum and create conditions for resolving the controversial issues. At present, the first option seems less likely, and the second or third more likely.
According to Professor Wu, the following patterns may be conceivable for US-China relations in the next four years: 1) a "competition plus cooperation" pattern, in which competition is prominent, but cooperation is also an important aspect of bilateral relations; 2) a "competition-led" pattern, in which competition is the keynote of bilateral relations and largely controllable, while cooperation is not ruled out as necessary, but the overall weight of cooperation is light and does not occupy a major position in bilateral interactions, and 3) a "competition-conflict" pattern, in which competition is out of control and the risk of a new Cold War will increase. China and the United States should strive for the "competition-plus-cooperation" pattern relations.
Conclusion
China expects the Biden administration to lift economic and other sanctions against China, ease military pressure, and to not criticize China for human rights violations. China understands well that the political situation in the United States will not allow the Biden administration to readily comply with China's wishes. Based on this understanding, China considers it sensible to encourage the Biden administration to adopt a new version of the New US-China Great Power Relationship.
The new version of the New US-China Great Power Relationship aims at avoiding a clash between the two countries. Even if the US-China confrontation cannot be easily mitigated, as long as the United States does not use military force against China or strengthen economic sanctions, China will maintain the confidence to expand its influence in the international community.
With the premise that the United States and China will not clash, both countries could cooperate if the United States does not interfere in Chinese policies. A new version of the New US-China Great Power Relationship would then emerge. Biden's statements and the series of nominees for cabinet positions indicate that the Biden administration will emphasize the climate change issue. Cooperation with China is needed to reverse climate change. China's cooperation will also be essential for the United States to rejoin the WHO and to deal with the global spread of the novel coronavirus.
China, with its growing economic and military power, is likely to be more proactive in working on the United States. In areas where the United States needs China's cooperation, China will actively demonstrate its willingness to cooperate with the United States. In exchange for that cooperation, China may ask the United States not to impede various Chinese policies. The Biden team may be envisaging its China policy on a case-by-case basis. China is adept at exploiting policy gaps.
Based on a holistic view of national security, China is now committed to protecting its sovereignty, land, and people, as well as its development interests. China will use every possible means --- economic, military, and environmental --- to suppress US intervention in exchange for cooperation. China has already been actively conducting diplomacy to increase its influence in Asia and other regions before the Biden administration formulates its foreign policy. This means that China is moving proactively to ensure that she will be in an advantageous position when negotiations with the United States begin in earnest.