proposal
The 2022 South Korean Presidential Election and the Next Administration's Foreign and Security Policy
Junya Nishino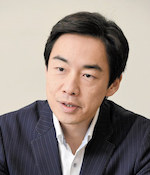 Introduction
South Korea's presidential election is slated for March 9, 2022. The election campaign has begun in full swing. The ruling Democratic Party of Korea selected Lee Jae-myung, former governor of Gyeonggi Province, as its presidential candidate on October 5; the first opposition People Power Party nominated Yoon Seok-yue, former attorney general, as its presidential candidate on November 5. In addition, Ahn Cheol-soo (the People Party) and Sim Sang-jun (the Justice Party) have also declared their candidacies. Considering that all the South Korean presidents since the country's democratization were nominees recommended by major political parties, Lee Jae-myung or Yoon Seok-yue will become the next president. However, Lee is facing allegations of corruption associated with urban development projects he promoted as mayor of Seongnam city, while Yoon is also facing allegations of abuse of authority in his days as attorney general. We should pay attention to how these allegations will affect their ongoing election campaigns.
It is well known that the two camps of "progressives" and "conservatives" are engaged in a political confrontation in South Korea. The confrontation between Lee, the nominee of the ruling progressive party, and Yoon, that of the conservative opposition party, will likely intensify as their campaigns progress. Nonetheless, their presidential election manifestos include similarities, particularly as to real estate policy and measures to combat economic inequality, which interest voters most. This is because, as apparent in past election campaigns, election manifestos tend to incorporate across-the-board economic measures and economic stimulus packages to appeal to voters. Needless to repeat, the progressives and the conservatives differ in that the former calls for "large government," whereas the latter a "small government." But as far as two candidates' pledges to address socioeconomic challenges are concerned, a greater part of them are not diametrically opposite in direction.
On the other hand, Lee and Yoon's election manifestos dwelling on foreign policy and security are at stark variance regarding policy measures and direction. Depending on which of the ruling and opposition candidates wins, the next administration's foreign policy will be significantly different. Both candidates have already announced their relevant pledges during the party primaries. Lee publicized a manifesto titled "Unification and Diplomacy Initiative in the Era of Great Transformation" on August 22, while Yoon released "11 Diplomatic and Security Challenges for South Korea to Overcome" at a press conference on September 22. Afterward, both candidates won their party primaries and received the nomination as the presidential candidates of the ruling and opposition parties. Lee and Yoon reiterated their relevant pledges on November 25 and November 12, respectively, at the Seoul Foreign Press Club get-together.
This paper aims to examine the direction of the coming administration's foreign and security policy by reviewing the election manifestos published by the two candidates as of the end of November last (following quotations are from their election manifestos at the time of announcement and press conferences). Those election manifestos will be subject to deliberation and will be announced by their parties' campaign committees as the official election manifestos of the parties, not those of the individual candidates. After the election, the winner's manifesto will be reorganized into the national policy agenda of the new administration by the government transition committee. There are two processes to pass before one of the two election manifestos becomes the policies of the next administration. The winner will abide by the general framework of his election manifesto.
The New Administration's North Korea Policy: Succession and development of the Moon administration's or a change in direction to strengthen defense and deterrence?
This time, as has been the case in past presidential elections, the crucial difference in direction between the election manifestos of the ruling and opposition nominees concerns North Korea policy and inter-Korean relations. Simply put, the progressive camp aims for inter-Korean exchange and cooperation, whereas the conservatives tend to make much of defense and deterrence against North Korea. This scheme will not change in the ongoing election campaign.
Although Lee Jae-myung has coined the phrase "pragmatic unification diplomacy," the fundamental direction of his North Korea policy is consistent with that of the Moon Jae-in administration. When he announced his election manifesto in August this year, he stated that he would "succeed the Moon Jae-in administration and play a more independent and proactive role as mediator and solution provider," and that he would "strengthen the initiative of the South Korean government." This reasoning of Lee and his diplomatic and security staff derives from the reflection that the Moon administration has been too considerate of the United States and the international community to persuade them to ease or lift sanctions against North Korea. As a result, North-South Korea cooperation has reached a stalemate due to continuing sanctions. They believe that the next administration should not repeat the same mistake but should take more active measures to improve inter-Korean relations. To this end, he underscores that his administration will "actively promote projects that are not subject to UN sanctions, such as humanitarian assistance and insurance and medical cooperation; faithfully implement the economic, social and military cooperation projects already agreed upon between North and South Korea, and persuade the United Nations to approve a comprehensive and permanent exemption from sanctions for the Kaesong Industrial Complex and other inter-Korean projects --- railway and road linkage and their modernization."
However, these are what the Moon administration has been attempting to achieve but without success. In particular, the Moon administration failed to provide North Korea with humanitarian aid, which is not subject to UN sanctions, because the North consistently refused the South's overtures. Likewise, the United States and the international community could not ease the UN sanctions because North Korea did not take any steps toward its denuclearization.
Based on the experience of the Moon administration, Lee has proposed an approach to North Korea's denuclearization calling for the "conditional easing of sanctions (snapback) and phased parallel implementation." He reasons that "a big deal approach is unlikely to succeed" and that "it is more realistic to promote denuclearization agreement and implementation both in stages and in parallel." His judgment took into account the experience of the US-North Korea model of a top-down approach, which the Moon administration attempted but failed, as well as the present policy of the Biden administration toward North Korea.
Lee's North Korea policy is noteworthy as it proposes the establishment of "the Korean Peninsula peaceful economic regime." Lee has added the word "economy" to the Moon administration's "Korean Peninsula peace regime." The phrase "peaceful economic regime" reflects Lee's willingness to realize inter-Korean economic cooperation as a priority objective and to gain public understanding by underscoring economic benefits besides peace. Lee's emphasis on "pragmatism" proves that he has learned from the bad example of the Moon administration's North Korea policy, which is criticized as being excessively ideological. It is interesting in this connection to note that he says, "We need a new approach to North Korea that reflects our people's changing awareness about both North Korea and reunification, the growing pride of our people, and our stronger sense of fairness." Looking back at the surge of criticism in South Korea of the formation of a joint North-South Korea women's ice hockey team at the 2018 Pyeongchang Olympics, he may be aware of the need to heed public sentiment that rejects the sacrifice of fairness in the name of inter-Korean reconciliation and peace.
On the other hand, conservative opposition candidate Yoon Seok-yue's North Korea policy is condiderably different from that the Moon administration, having a higher affinity with the Lee Myung-bak administration's policy than those of other past conservative administrations. This is probably because some of Yoon's foreign policy and security staff served in the Lee administration in the same capacities. At the time of the announcement of his election manifesto in September last, Yoon said he would "stand by the principle of reciprocity." At a press conference in November, he stated that he would "promote a plan for economic development between North and South Korea, with post-denuclearization cooperation in view." These ideas are similar to the Lee administration's "Denuclearization, Openness, and 3000" initiative: South Korea is to help North Korea to raise its per capita national income to $3,000 within 10 years if it is denuclearized and pursues an open-door policy.
While Lee stresses the realization of inter-Korean cooperation, Yoon emphasizes strengthening defense and deterrence against North Korea. Yoon said, "We will maintain consistency with a principled stance and normalize inter-Korean relations, which have fallen into a master-servant relationship." He did not neglect to criticize the Moon administration's North Korea policy, saying, "During the past few years, the Moon administration has neglected the North Korean threat and has taken such measures only to worsen our security posture." He announced that his administration would "build a dense missile defense system and neutralize North Korea's nuclear and missile capabilities by enhancing US-ROK extended deterrence." In contrast to Lee, who emphasized South Korea's initiative, Yoon argued that he would "take the lead on international cooperation for the denuclearization of North Korea."
South Korea's Diplomacy amid the US-China Confrontation: A US-ROK Comprehensive Strategic Alliance or Independent Pragmatic Diplomacy?
One of the features of the ongoing election campaign is that the election manifestos of the ruling and opposition candidates differ greatly in terms not only of their North Korea policies but also of their overall foreign and security policy. Of course, they include some common elements. The confidence and pride that South Korea's status in the international community has significantly improved constitute a shared basic recognition in their election manifestos. However, the two candidates' "prescriptions" are sharply at odds over the direction of South Korea's foreign policy in the face of the intensifying US-China strategic competition.
Yoon advocates the establishment of a "comprehensive strategic alliance" between the United States and South Korea. At the beginning of a press conference in November, he announced that his administration would not only address North Korea's nukes and missiles by intensifying extended deterrence based on the US-ROK alliance, while, "endorsing global liberal democratic solidarity, promote US-ROK cooperation in new frontiers and advanced knowledge industries encompassing emerging technologies, space, cyber, and nuclear power." In his September manifesto announcement, he said, "We will expand functional cooperation by participating in the QUAD working groups on vaccines, climate change, and critical and emerging technologies" --- part of ramifications of the QUAD summit --- "and based on our assessment of substantive results of such efforts, we will consider whether or not to join the QUAD as an official member." Namely, these are Yoon's declaration of intent that he will align himself with the US policy of restraint toward China from which the Moon administration is trying to keep a distance. Meanwhile, Yoon said, "We will open a new era of cooperation with China based on mutual respect." This implies his recognition that China fails to pay due respect to South Korea.
Following Yoon's announcement that he would endorse more the Biden administration's foreign and security policy, Lee said that he would "inherit the spirit of independence through pragmatic diplomacy focused on the national interests." He argued that "a competent diplomacy will induce the United States and China to cooperate with us." He also demonstrated confidence in conducting such diplomacy, saying, "Taking, for example, the area of advanced technology alone, both the United States and China, amid their fierce competition, want to cooperate with us."
Lee's confidence is also manifest in his election pledge regarding relations with Japan. Lee promises to "re-establish Japan-ROK relations commensurate with the Republic of Korea's enhanced status and prestige and pursue a two-track strategy of dealing adamantly with historical issues, territorial sovereignty issues, and issues concerning the lives and safety of the Korean people, while actively promoting economic, social, and diplomatic exchanges and cooperation with Japan." Thus Lee stated his intention to effectively inherit the Moon administration's stance and policy toward Japan. He also mentioned that he would "actively enlarge the New Northern and Southern policies promoted by the Moon Jae-in administration." The Lee Jae-myung administration's overall direction of foreign and security policy would be an extension of that of the Moon administration. Therefore, if Lee comes to power, South Korea's diplomacy will, amid the US-China strategic competition, focus on efforts to avoid involvement in the US-China confrontation through cooperation with ASEAN countries, particularly Indonesia and Vietnam. Instead, it will seek to help ease the tension between the United States and China.
Yoon is more concerned with restoring Japan-ROK relations and promoting Japan-US-ROK cooperation. Using the phrase "Kim Dae-jung-Obuchi Declaration 2.0 era," he demonstrated his intention to improve the bilateral relations on the model of the 1998 Japan-Korea Joint Declaration signed by President Kim Dae-jung and Prime Minister Keizo Obuchi. He remarked at a press conference in November that he would "seek a comprehensive solution capable of addressing the agenda of historical issues, economic cooperation, and security cooperation." At a press conference in September, he was explicit to say that "We will formulate a new vision for a future of mutual prosperity through summit talks." He also expressed his willingness to harmonize US-ROK security cooperation and Japan-China-ROK functional cooperation and to develop them. Given the harsh Korean public opinion toward Japan, Yoon's messages on the need to improve Japan-ROK relations are distinctly a bold move. His stance is in tune with the Biden administration's strong desire for Japan-ROK cooperation for the benefit of the US-ROK alliance.
Conclusion
As we have seen so far, the direction of the foreign and security policy of a new South Korean administration, which will be inaugurated on May 10, 2022, following the March 2022 presidential election, will vary greatly depending on which candidate will win. Judging from their current election manifestos, if Lee takes power, the new administration will inherit the foreign and security policy of the Moon administration and will simultaneously seek to exert the autonomy of South Korea. If Yoon comes to power, his policies will underscore the US-ROK alliance while promoting international cooperation in line with US policies.
We should note the impact of the domestic political situation in South Korea on the development of its foreign and security policy. A South Korean president, who enjoys a high degree of autonomy in implementing his foreign and security policy, cannot neglect the increasing influence of domestic politics on diplomacy. This is a phenomenon observable in many countries in the world. Even if conservative presidential candidate Yoon is elected as the next president, the current ruling progressive party will have the majority in the National Assembly until the April 2024 general election, and until then, the so-called divided government will continue. It is foreseeable then that the conservative administration would have difficulties in passing bills at the National Assembly. Whichever candidate is elected, the closer the election campaigns, the more difficult it will be for the new administration to bridge the national divide, which will in turn weaken its ability to promote foreign and security policy.
Against the backdrop of South Korea's rising status and growing role in the international community, the impact of South Korea's foreign and security policy on international relations not merely in East Asia but also in the Indo-Pacific is becoming increasingly significant. From the broader perspective of international politics, as well as that of Japan-ROK relations, we should focus on the future of the next South Korean administration.
(Professor, Keio University)
(Translation by Tsutomu Inuzuka, SSDP Associate.)