letter
March 2017
President Duterte
Masahiro Akiyama
President of Akiyama Associates
Chairman of SSDP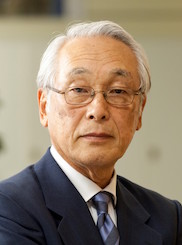 Society of Security and Diplomatic Policy Studies (SSDP) launched a security dialogue with Philippines this year. The first meeting was held in Manila on 31 st in January co-hosted with Philippine Institute for Peace, Violence and Terrorism Research (PIPVTR).
I had differnt meetings other than the dialogue with experts there to discuss Philippines. One of their comments, an observation view on President Rodrigo Roa Duterte was very interesting. I would like to pick it up on this website letter for your understanding the president well.
---
Many people are very concerned about President Duterte's extreme speaking and behavior, including his promoting extrajudicial executions related to the anti-drug campaign. At the same time he is recognized among Filipino as a sincere person with a strong sense of mission as well as realism. He is a gentleman listening quietly other persons' opinions inside of the office. He became to clearly realize that Philippines economy can't grow without eradicating the drug problem and pervasive corruption that he noticed and recognized when he was serving as the mayor of Davao.
He has a closed ally group while ministers in the cabinet are selected through several different groups. Chief of Staff Christopher GO was a NO.2 following the Mayor Duterte, a pro-China. Presidential Secretary Leoncio EVASCO is seen as a pro-Communist Party. Finance Minister Carlos G. DOMINGUEZ was his old friend who studied laws together at a university.
It was the first case in Philippines for Mayor of Mindanao to be elected as the president. The Senate consists of 25 members while House of Representatives has 300 members. Senators are very proud and bear in mind a complicated sense against the president who came from a local city.
The president keeps, however, a high support rate with more than 80% and the economy is well growing. Duterte is seen as a clean political leader. In fact he lives in a very small house, somewhat a 2DK (2 dining rooms and kitchen), and people know it very much.
Other political issues than the drug and corruption that are the introducing of federation system, the resolving of the heavy traffic jam in Manila have yet undertaken.
On the other hand Duterte saying loudly Mindanao First is careful about Marcos Family as Marcos controlled the state in power with the slogan of Philippines First. Business groups, Media and Academia in Manila are opposed to the Mindanao First leader, but they are now very quiet.
Duterte has a sense of realistic awareness on the international situation as well as a nationalistic feeling. He is a liberal originally as a teacher who instructed a student Duterte was a founder of the Communist Party in the country. He dislikes the US affected by the Filipino history of colony. He is not pro-China neither pro-Russia just because he is anti- America. Filipino have a bad feeling to China as they are so tightfisted they do not pay even a promised fee. At the same time Philippines claims loudly an Independent Foreign Policy. It is, however, difficult to understand.
On the contrary Japan-Filipino relations is very good. Many Japanese living in Davao before World War II contributed to the development of the region. The people recognize it positively.
As far as the South China Sea disputes Duterte put a priority on securing an actual benefit for Filipino fishermen as he knows China does not accept the ruling issued by the Permanent Court of Arbitration.
The US-Filipino relations is undermined by Duterte's extreme speaking and behavior although Foreign Minister Perfecto YASAY tries to revise or interpret them as fireman. They seemingly play divided roles tactically.