proposal
(Project of the Kajima Institute of International Peace)
A New Trend in India's Foreign Policy and Japan
By Takako Hirose
Professor, Senshu University
Senior Associate, SSDP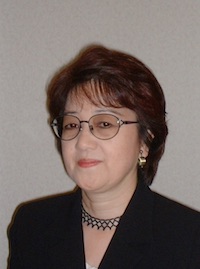 Introduction
India used to be a rather difficult country for Japan to establish a close relationship with, especially an alliance-like partnership like South Korea and Australia, both US allies, which Japan was eager to establish to counter Chinese challenges. As Japan's foreign policy has been largely determined by its close alliance with the US, Japanese policy makers have tended to categorise other countries in terms of their relationship with the US. However, they had difficulties in identifying where India stands.
India played a leading role in the Non-Alignment Movement during the Cold War era and still maintained its basic non-alignment position, i.e. independent foreign policy on each issue even in the post-Cold War era. India was not ready to participate in the US club to encircle China and did not join hands with the US, EU and other Western countries to impose sanctions against Russia in the wake of the latter's intervention in Ukraine. Does such an Indian position still prevail? Does Japan still find India a difficult and distant country? If not, what are the changes that have occurred in the environment and in the perception of the countries concerned? This paper tries to answer these questions.
1.The Modi Government
Narendra Modi formed a coalition government, the National Democratic Alliance (NDA) Government, led by the Bharatiya Janata Party (BJP), in May, 2014 after a landslide victory in the Lok Sabha (Lower House) elections. BJP is a right wing party whose foreign policy is known for its hardline stance. Although Modi is among the most right wing in his right wing party, the decisive factor in the electoral victory of the BJP was not Hindu nationalism which Modi advocates, but his achievements in the state of Gujarat where he had served as Chief Minister for four terms since 2001. Modi achieved a remarkable success in building the infrastructure and inviting domestic as well as foreign investments. The electorate, therefore, had great expectations for a nation-wide economic miracle from Modi. However, although the Modi government has achieved a reasonable success in economic and social development, especially in the manufacturing sector under the slogan of "Make in India," a miracle has not occurred partly because of the federal structure of the Indian state with each state having its own social and political problems.
Compared to domestic policy, the right-wing BJP party has had a freer hand in making foreign policy, with states less vocal and the oppositions quieter. Upon assuming office, Prime Minister Modi impressed domestic as well as outside observers by inviting the heads of all neighbouring states to his inauguration. He has traveled abroad extensively and carried out active diplomacy. Two people are considered important as brains behind his foreign policy: Ajit Kumar Doval, National Security Advisor to the PM and S. Jaishankar, Foreign Secretary. Doval is a former intelligence and law enforcement officer, and Jaishankar is a top diplomat who has been Ambassador to China and to the US. Jaishankar has also served in Japan.
What the nationalist party is aiming at is to build a strong India, not just as a military power but as a more total power. Four aspects can be recgnized in Modi's "strong India": 1) foreign policy and security, 2) economic development, 3) science and technology and 4) culture. India, like any other states, or state even more so, is keen to see its own status rising in the world. A permanent seat on the United Nations Security Council, its predominant position in the region and its relative position vis-à-vis China are among India's greatest concerns. From the security point of view, China and Pakistan are perceived as threats and therefore, the connection of the two as an even greater threat. India has been enjoying economic growth since the 1990s, in the course of which China has become its biggest trade partner, although the trade balance is hugely in China's favour. Thirdly, the eagerness for high technology is beyond what even the Japanese can imagine. Indians are not content with their own level of technology, which is widely appreciated, but want to acquire the highest possible technology from all over the world so that they can eventually advance Indian technology to the global standards.
What distinguishes the BJP governments, especially Modi, from the Congress governments is the fourth one, the cultural aspect. They value ancient Indian civilization and Hindu tradition, aiming at building a strong united nation based on Hinduism at home, which has caused from time to time anxiety especially among the Muslims. They also wish to diffuse Indian culture, civilization and Hindu values abroad.
Narendra Modi can be called a pragmatic nationalist. His economic policy reflects his pragmatism, whereas in the area of culture, his nationalism. On the whole, his foreign policy is based on a delicate balance of the two.
2.India's Perception of China
After the 1962 border war, India and China slowly but steadily restored their bilateral relationship; An exchange of ambassadors in 1976, Prime Minister Rajiv Gandhi's visit to China in 1988, the Agreement on the Maintenance of Peace and Tranquility along the Line of Actual Control in the India-China Border Areas in 1993 and annual talks on border issues. On the other hand, however, sporadic exchanges of fire take place even today. The both countries, realising that a peaceful environment is a necessary condition for the economic development, have exercised self-restraint to prevent tensions from escalating into a full-scale war. Their economic relations have also been strengthened. Their bilateral trade was US$2.92b in 2000, which increased to US$41.85b in 2008 and China became India's biggest trade partner in 2011. Trade is still increasing despite the imbalance. What should be noted here is that the ever increasing economic ties are not the result of, but are despite the government policy1 . India has been cautious of introducing China's investments into India, especially in the infrastructure sectors.
India's cautiousness towards China is not confined to bilateral relations. India is carefully watching China's approach to its neighbours. India, a "hegemonic power" in the region, would like to keep South Asia within its sphere of influence, while its neighbours do not always welcome India's overwhelming presence. Thus smaller neighbours like Sri Lanka and Nepal, not to speak of Pakistan, have approached China to counter-balance India. Modi's invitation to heads of the neighbouring states showed that India's primary concern is in the region. It also implies that India is the master.
3."Belt and Road Initiative" and India
As far as India's security is concerned, Pakistan and China are the most important, and the tie-up of the two, which is currently developing rapidly under the "China-Pakistan Economic Corridor" (CPEC) projects, would be of great concern for India. China's President, Xi Jinping visited Pakistan in April 2015, the first by a Chinese leader to Pakistan in nine years, and gave a financial commitment amounting to $46 billion for the construction of roads, railways and power plants under the CPEC from Gwadar Port to Kashgar in Xinjiang, China, over the next 15 years, a huge amount compared to $7.5 billion that the US had pledged to Pakistan between 2009 and 2012 with little success2 . CPEC is an important portion of Xi Jinping's Belt and Road Initiative. Gwadar Port was built with Chinese assistance of more than $220 million. The phase I of the construction was completed in 2007 and a contract was signed to hand over management and development to the Port of Singapore Authority, who in 2012 pulled out of a 40-year contract that China took over. Gwadar is an important pillar of CPEC and one of the strong bases of China's "String of Pearls." A new phenomenon in Indian perception of China is that CPEC runs through disputed Kashmir. An Indian scholar maintains that China used to be more cautious and considerate of India even when offering aid to Pakistan, avoiding disputed areas like Kashmir. However, since around 2009 Chinese policy has become more assertive and sometimes aggressive3 . It was at that time that India started referring to the "String of Pearls."
For these reasons, India has been negative about China's Belt and Road Initiative, CPEC or the Maritime Silk Road. The joint statements of the two countries have not mentioned any of them. Instead, India was once considering its own "Mausan(monsoon) Project" but it has not developed or materialized. Foreign Secretary S. Jaishankar said on May 15, 2015, "We have not had a detailed structured discussion with the Chinese on One Belt One Road4 ." Finally India did not attend China's Belt and Road Forum held in Beijing on May 14-15, 2017, where 57 states sent their delegates, but India did not, expressing displeasure5 .
India and China have various contentious bilateral issues, among which the border dispute is the most volatile. India is also not happy with Chinese politely blocking India's entry into the Nuclear Suppliers Group. In addition to the bilateral issues, triangle relationships are more serious for India, especially the China-Pakistan nexus. Thus, India has stayed away from CPEC and will continue to do so.
However, as much of a pragmatist as he is, Modi cooperates with China where they share interests such as the AIIB, SCO and BCIM (Bangladesh–China–India–Myanmar Forum for Regional Cooperation). In this sense, India has not strayed too far from its non-alignment policy.
4.New Partnership with the US and Japan
India has been accelerating its relationship with the US even under the Trump administration. An important player in the ever growing relationship is the Indian diaspora in the US. There are over 30 million Indian diaspora spreading all over the world, among which 4.46 million reside in the US6 . The Indian immigrants to the US are relatively new comers with high levels of education. Many of them are professionals and they enjoy the highest average income among all the ethnic groups7 . Today, the Indian diaspora are highly influential both in business and politics. Back in India, it is BJP that has been keen to utilize the power of the diaspora. Modi is especially enthusiastic to hold a meeting with members of the diaspora wherever he goes. During the US presidential campaign an Indian diaspora group,"the Republican Hindu Coalition=RHC" supported Donald Trump, contributing to his victory both in terms of finance and votes. Trump himself made favourable comments on India, especially on the Hindus8 . The Trump administration largely escapes criticism in India. The Indian diaspora is also expected to emphasise the cultural aspect of a "strong India."
As the relationship with China becomes tense, India appears to draw closer to the US and to Japan. Some signs of this change can be observed in India's policy towards the US and Japan. Firstly, the US-India joint statements express their cautiousness towards China9 , which India used to avoid fearing strong reactions from China. Secondly, defence cooperation has increased between India and the US. India now enjoys access to US high technology, which only US allies are allowed. In August 2016, the Logistics Exchange Memorandum of Agreement (=LEMOA) was signed, a great step away from non-alignment policy.
Thirdly, and most importantly for Japan, the cooperation among India, US and Japan has stepped up. The three countries have been holding a trilateral dialogue since 2011 at foreign secretary's level, which the three countries upgraded to foreign minister's level in 2015. Maritime joint exercise is another example. In November 2015, Japan participated in the Malabar exercise held in the Bay of Bengal. In 2007 ships from Japan, Australia, and Singapore, along with US and India, had participated in the joint exercise. As expected, China reacted strongly, which discouraged Australia from participating in the Malabar exercise again. Japan participated in the exercise held in the Western Pacific Ocean in 2014, and in 2015 Japan not only participated in the exercise held in the Bay of Bengal but became a permanent participant in the Malabar exercises with India's consent.
5.Towards A Better Japan-India Partnership
The Japan-India relationship has grown steadily since the path-breaking visit to India by Prime Minister Mori in 2000. The focus has been on security. The threat perception of China has grown during this time in both India and Japan. Japan, together with the US had wanted to develop a closer relationship with India but India was somewhat reluctant to be a part of the circle to encircle China, as noted earlier. Therefore, the new trend, though a small change, has been made possible by India's changed attitude. BJP, free from the traditions of the Congress' non-alignment policy, has been more pragmatic and realistic. Japan and the US welcome the move.
Japan can meet the four kinds of requirement that "a strong India" needs. The interests of Japan and India hardly clash and there are no outstanding issues between the two countries. They have been fighting together on UN reform. They share common interests in the security field. Japanese economic power, though somewhat declining, coupled with science and technology make Japan attractive to India. Now that Japan is opening up for defence production and R & D, even cooperation in nuclear power has become possible, though opposition is still vocal.
The image of Japan as a nation combining economic development and a modern outlook, while still retaining Asian values like family ties, respect for elders, politeness and the like is something that India would also like to achieve. The Japanese, whose war-time and pre-war experience are constantly criticised by its neighbours, feel relieved and overjoyed at such high esteem. The Modi government would like to emphasise the religious aspect, Hinduism and Buddhism, and shared values there, but the Japanese are aware of the limitations in this area.
The Japanese interest in India so far has been largely confined to the security aspect. However, the potential, and possibly expectations on the Indian side, are of a much wider range than what "realists" often think. With deeper mutual understanding and respect, the two Asian powers could become real partners.