letter
2018 Indo-Pacific Security Dialogue
Masahiro Akiyama
Director, Akiyama Associates
Chairman, the Society of Security and Diplomatic Policy Studies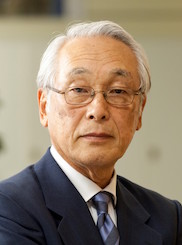 I participated in the 2018 Indo-Pacific Security Dialogue held in Taipei on August 30, 2018. The Prospect Foundation, Center for a New American Security and the Sasakawa Peace Foundation co-hosted the dialogue. In fact, Taiwan's Ministry of Foreign Affairs planned and hosted the dialogue as a Taiwan-US-Japan trilateral meeting that is held every year.
This 2018 Dialogue was held under the title "Promoting a Free and Open Indo-Pacific Region". In addition to the three countries mentioned above experts from India and Australia also participated this time.
Taiwan has previously not necessarily commited itself deeply to the Free and Open Indo-Pacific Strategy (FOIP) that Japan and the US have advocated, but this time Taiwan made clear its positive stance saying that Taiwan has much to contribute to the FOIP. Taiwan seemingly chose the title for the Dialogue to make clear its stance toward the FOIP.
From the US, ADM(Rtd.) James Stavridis, former Supreme Allied Commander at NATO joined as a keynote speaker and Ms. Nadia Schadlow, former Deputy National Security Adviser for Strategy delivered a speech at the luncheon.
Five political leaders from the US, Japan and Taiwan had a discussion in the first panel entitled "Envisage a Free and Open Indo-Pacific Region". It was impressive that two Diet members of Japan are good speakers of English and made clear remarks and discussions. They were Ms. Rui Matsukawa and Mr. Keisuke Suzuki.
In the second panel six panelists including Professor Satoru Mori and Mr. Bonji Ohara from Japan discussed security aspects related to the FOIP. In the third panel economic aspects were discussed. I joined it as a moderator and Professor Akihiko Tamura gave a presentation. In the final session four panelists had a free discussion on the FOIP. Professor Ryo Sahashi participated in the session. Ms Junko Chano gave closing remarks as Executive Director of the Sasakawa Peace Foundation.
My understanding is that Taiwan wants to maintain the strong ties with the US and Japan and also wants to strengthen its relationship with India and Australia as is indicated by the title given to the Dialogue. Tsai-led administration suffers from strong pressures exerted by China. Given the circumstance, Taiwan has tended to be dependent only on the US. This time, however, Taiwan wants to strengthen its ties with Japan, India and Australia as well.
Main players from Taiwan at this event were Foreign Minister Jau-shieh Wu and Deputy Foreign Minister Szu-Chien Hsu. They are good friends of mine as I have organized bilateral dialogues between Japan and Taiwan for a long time and maintain close contacts with them. This perhaps contributes to Taiwan keeping an interest in its ties with Japan.
The Taipei Times's Web reported the following morning on the meeting under the title "Taiwan part of Pacific solution: ex-NATO commander" as follows.
http://www.taipeitimes.com/News/taiwan/archives/2018/08/31/2003699520
The Taipei Times paper reported the Foreign Minister Wu's speech entitled "Taiwan is partner in Indo-Pacific: Wu"