letter
Participation in the Future Consensus Forum held in Beijing
Masahiro Akiyama
Director, Akiyama Associates
Chairman, the Society of Security and Diplomatic Policy Studies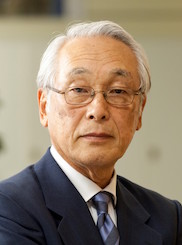 I participated in the Future Consensus Forum held in Beijing on November 4, 2018. The forum's sub title was "Next Civilized City and Sustainable Development".
You can understand through session's titles what they discussed. These titles are as follows.
Session 1: The Next Civilized City as a Project of Planned Creation
Session 2: The Digital Era and the Next Civilized City
Special Discussion: Policy Implications of Sustainable Cities and Sustainable Development
How is Digital Technology changing Our lives and Concept of City? -Urban Technology and Services-
Mr. Ban Ki-Moon, Former UN Secretary General, made a keynote speech referring to a civilized city from a view point of sustainable development.
Almost all presenters including natural scientists gave speeches emphasizing a new civilized city, planned creation, digital era, digital technology and sustainable development as keywords.
It sounds to me a little strange that Chinese presenters emphasized stately city's modernization, changes from concentration to decentralization, movements from big companies to medium/small companies and development of smart city, although the Chinese authority strengthens the control of speech.
I concluded that Chinese people can discuss everything if they don't criticize the one-party dictatorship by the Communist Party. I felt that society is changing in China.