current topics
(Project of the Kajima Institute for International Peace)
December, 2016
Widening Security Task: Will SDF do the Job?
Ippeita Nishida
Associate, SSDP Research Fellow,
Sasakawa Peace Foundation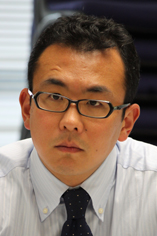 On November 15, the Government of Japan has ordered tasks to expand the role of Self Defense Force (SDF) in the UN Peace Keeping Operations. These are the rights to come and secure the safety of aid workers stranded by mob or aggressor, and to jointly-protect the UN cantonment with other contingents. Neither of these practice is uncommon to the forces of other countries, as they come out of necessity. Yet for Japan, as honoring the peace constitution, any "use of weapons" beyond unit-protection has traditionally been a subject of legal debate. While some still insists that it is a breach of constitutional rights, Prime Minister Abe"s government has passed the so-called Security Legislation in the Diet, a package of various legal advancements on SDF"s mandates and capabilities last year. The new tasks were among them on the role of SDF in multilateral missions.
Meeting Expectation?
The new tasks started to be effective from December 12 th by the newly arrived 11 th Engineer Contingent for the UN Mission in South Sudan (UNMISS) in capital Juba of the country. It is highly praised by the UN and probably so by other contingents and humanitarian agencies in the field that SDF can now assist and protect them. SDF is known in the field as the most disciplined and trained. And being the only contingent in Juba from advanced economies, SDF is the most equipped with advanced military gears, including a small fleet of Light Armoured Vehicles that could be used for guard and patrol.
However, a closer look at national caveat may disappoint some. According to the government, the Japan contingent can only provide supports to the UN staff and aid workers, in situation where they cannot escape by themselves or where the UNMISS infantry battalion who has primary responsibility cannot provide sortie. And it will be done only when the field commander is convinced to operate the task in confidence with own safety. Security support to other contingents nor protection of local civilians under attack is not in the scope of the new task this time, albeit that they are legally accepted.
It is therefore much needed by the SDF field commander and GOJ to communicate UNMISS HQ and others that their main role remains as engineering unit and the new Japan contingent does not actively take up security responsibility so as to avoid unnecessary confusion over command. At the same time, SDF needs to be accustomed with new mission tasks, with instruction from Tokyo on what to take and what not, and gain experiences and confidence through joint exercises and actual operation.
In the context of "Proactive Contribution to Peace"
Much has been discussed in Japan on the new tasks, yet they remain at technical issues and few on Japan"s global engagement. The new tasks assigned to SDF is a small step for Japan"s wider engagement in peace operations. Many foreign policy makers and observers have been wondering about the much-famed slogan of Mr. Abe"s "Proactive Contribution to Peace" means in practice. UNMISS and the anti-piracy operation off the coast of Somalia are the only current SDF operations abroad, and they were initiated by Mr. Abe"s predecessors. The answer we find is that Japan is not beefing up the deployments but is qualitatively more engaged in global security affairs.
The difficult part for SDF in South Sudan is that the new task came in the worst timing. The last July crisis demanded lives of several hundred people, including two Chinese soldiers under UNMISS. More than 40,000 people fled home and the UN compounds were also under attack. Reports say that some of those who tried to seek refuge at the UN compounds were assaulted. The UN Special Adviser on the Prevention of Genocide, Adama Dieng, warned in his statement to the UN Security Council in November 17 th that "there is a strong risk of violence escalating along ethnic lines, with the potential for genocide. I do not say that lightly." Though SDF is not tasked to rescue local population, the very mission mandate of UNMISS is Protection of Civilians. If such worst case to happen, GOJ and SDF will have three options: to extend support for those needing help, to close the gate and secure own safety, or even to retrieve from the country. In any case, it is no doubt that Japan will face a serious challenge both at home and abroad. That is when Mr. Abe"s "Proactive Contribution to Peace" means in reality.